Steven E. Smullin, DMD, MD
---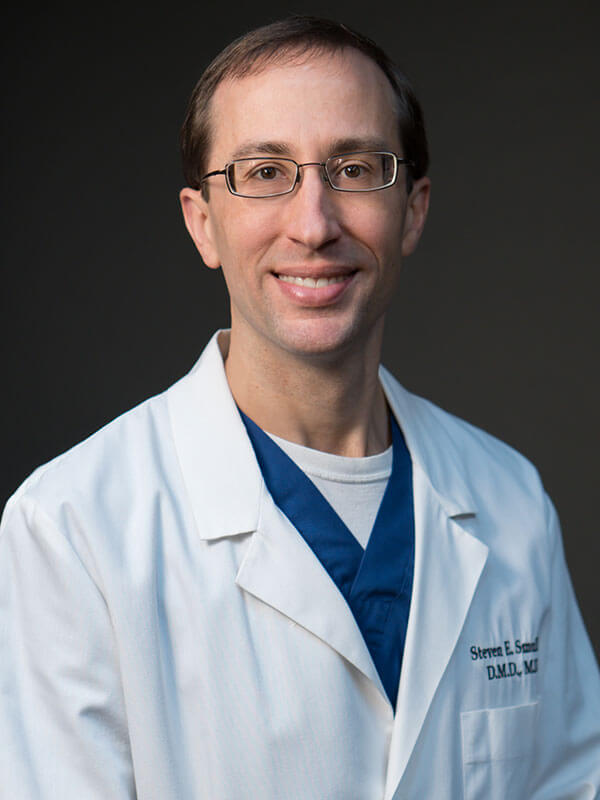 ---
Dr. Smullin is originally from Hellertown, PA. He attended Muhlenberg College majoring in biochemistry and biology graduating Magna Cum Laude in 1997. His professional training began at Temple University School of Dentistry where he was valedictorian of the class of 2001. Dr. Smullin specialized in Oral and Maxillofacial Surgery as a resident at the Massachusetts General Hospital which included Brigham and Woman's Hospital and Children's Hospital Boston. As a component of his dual degree training program, he completed medical school at Harvard University School of Medicine.
Dr. Smullin started the Oral Surgery Program within the Department of Otolaryngology at Lahey Clinic Medical Center in Burlington, MA where he practiced as a staff physician from 2007 through 2011. Dr. Smullin joined New Canaan Oral and Maxillofacial Surgery, P.C. in 2011. He has staff privileges at Greenwich Hospital. He is a Diplomate of the American Board of Oral and Maxillofacial Surgery and is a Fellow of the American Association of Oral and Maxillofacial Surgeons.
Dr. Smullin specializes in all aspects of oral and maxillofacial surgery with particular interest in surgical reconstruction of the jaws including bone grafting, dental implants and orthognathic surgery. Dr. Smullin has been named as one of the "Top Dentists" as published in New Canaan, Darien and Rowayton and Westport, Fairfield, Weston and Wilton magazines.
---